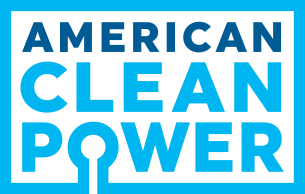 Unlocking the Green Hydrogen Revolution in the U.S.
Green hydrogen, produced by splitting water with an electrolyzer powered by renewable energy, is widely seen as a key enabler to decarbonize hard-to-electrify sectors, such as heavy industry and long-haul transport, and to meet 2050 net zero emissions goals globally. While countries in Europe and Asia already have put in place long-term hydrogen strategies to bring net-zero ambitions within reach and prevent the worst effects of climate change, the Biden Administration now has also recognized hydrogen as a key enabler of its decarbonization goals and has started to take first steps towards putting together a national hydrogen strategy as part of President Biden's $2 trillion 'Build Back Better' campaign.
This session will bring together representatives from across the renewables sector and policy environment to discuss what it takes to boost the U.S. green hydrogen industry, and how industry, government and investors can work together to unlock the potential of green hydrogen to deliver a cleaner and more sustainable future.
The session will cover:
Why is green H2 so crucial and what is its role in decarbonizing the economy?
What are the biggest barriers to the production of green H2 at scale, and what is the role of regulators, industry and investors in overcoming them?
Are there lessons from Europe and other nations with long-term hydrogen strategies that may be drawn for the U.S.?
What is the role of wind in supporting green hydrogen production? What actions need to be implemented to accelerate the deployment of green hydrogen?
If you need to register for this program, click here.
Key:

Complete

Next

Failed

Available

Locked
Unlocking the Green Hydrogen Revolution in the U.S. Webinar
09/15/2021 at 1:30 PM (EDT) | 60 minutes
09/15/2021 at 1:30 PM (EDT) | 60 minutes
Please click below to join this program.