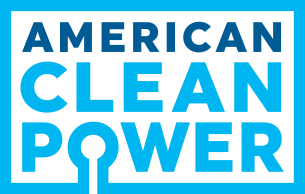 Wind 101: An Introduction to Wind Energy
This series will provide an introduction to the fundamentals and latest insights into utility-scale wind power in the U.S. Anyone wanting to learn the basics of the wind energy industry will benefit from this engaging, interactive series of webinars.
Click the "Webinar Series" tab to learn more about each program.
To register click here.
Contains 1 Component(s)

Recorded On: 07/14/2020

Part I of this series will cover: Market Overview & Drivers for the U.S. Wind Energy Industry Wind Project Finance & Investment

This Wind 101 Webinar Series will provide an introduction to the fundamentals and latest insights into utility-scale wind power in the U.S. Anyone wanting to learn the basics of the wind energy industry will benefit from this engaging, interactive webinar series. Topics to be covered include the latest stats and developments with the U.S. wind energy market, technology, financing, resource assessment, siting, transmission and more.

Part I of this series focuses on:

U.S. Market Drivers

Wind Project Finance

Click the "Webinar Recording" tab to view the program recording.

To access the webinar presentations click the "Webinar Slides" tab.

Dr. Chris Ziesler (Moderator)

Global Director, Energy Services, UL LLC

Dr. Chris Ziesler has worked in the renewable power sector for over twenty years. As Vice President of Consulting Services, he provides strategic direction to AWS Truepower's wind and solar energy consultancy, including services to support energy assessment, development and performance services. Prior to this, he oversaw the company's technical advisory services for the Due Diligence Group. Before joining AWS Truepower Dr. Ziesler held senior-level positions for wind/renewable energy developers and operators: Powergen Renewables, Shell WindEnergy, and Wind Capital Group. His extensive experience includes management of technical due diligence programs for several wind projects valued over several hundred million dollars, management of commercial operations for hundreds of megawatts of wind assets, management of wind resource and energy assessment programs, the creation of due diligence reports used for financing by large developers, and offshore wind energy analysis. Dr. Ziesler is frequently called upon to speak as an industry expert. He was program co-chair of the AWEA Resource Assessment Workshops in Seattle, WA (2011) and Pittsburgh, PA (2012). He also chaired the wind finance session (2013) in Las Vegas, NV. Dr. Ziesler holds a Bachelor's in Physics from Oxford University and a Ph.D. in Chemical Engineering from Aston University.

$i++ ?>

Celeste Wanner

Research & Analytics Manager, AWEA

Celeste Wanner is a Senior Analyst on AWEA's Research & Analytics team. In this role, Celeste leads the development of AWEA's quarterly wind industry reports and tracking of market activity. In addition, Celeste analyzes state RPS requirements and demand for wind energy. Celeste holds dual Master of Public Affairs and Master of Science in Environmental Science degrees with concentrations in Energy and Environmental Policy from the Indiana University School of Public and Environmental Affairs.

$i++ ?>

Michael Yurkerwich

Director, CohnReznick Capital Markets Securities, LLC

Michael is a Director with CohnReznick Capital and is based in the New York office. Since joining the firm in 2013, Michael has advised on over $1 billion in buy and sell-side transactions and $500 million in structured equity financing, totaling more than 3GW of renewable energy assets.

Michael provides advisory services including process management, due diligence, structuring and deal negotiation in the renewable energy sector. He specializes in structuring acquisitions, strategic partnerships and tax equity investments across utility scale and distributed generation assets. In 2014, Michael led structuring activities related to the acquisition of 125MW of solar assets and the tax equity financing of a 300MW wind project. He has provided financial advisory services to numerous clients ranging from private equity firms and investment banks to IPPs and renewable energy developers.

Prior to CohnReznick Capital, Michael worked for a boutique private equity firm analyzing energy investment opportunities in the oil and gas sector, while managing and enhancing the efficiency of existing portfolio investments. Michael also worked for a venture capital funded battery technology company with applications in the medical device industry.

Michael is a CFA charter holder and received a Bachelor of Science in Management Science with a concentration in Finance and a Bachelor of Science in Material Science and Engineering from the Massachusetts Institute of Technology.

$i++ ?>

Contains 1 Component(s)

Recorded On: 07/15/2020

Join us for Part II of this series as we explore wind resource assessment and siting topics.

This Wind 101 Webinar Series will provide an introduction to the fundamentals and latest insights into utility-scale wind power in the U.S. Anyone wanting to learn the basics of the wind energy industry will benefit from this engaging, interactive webinar series. Topics to be covered include the latest stats and developments with the U.S. wind energy market, technology, financing, resource assessment, siting, transmission and more.

Part II of this series focuses on:

Wind Resource Assessment

Wildlife, Siting & Permitting

Click the "Webinar Recording" tab to view the recording.


To view the slides in PDF format, click the "Webinar Slides" tab.

Dr. Chris Ziesler (Moderator)

Global Director, Energy Services, UL LLC

Dr. Chris Ziesler has worked in the renewable power sector for over twenty years. As Vice President of Consulting Services, he provides strategic direction to AWS Truepower's wind and solar energy consultancy, including services to support energy assessment, development and performance services. Prior to this, he oversaw the company's technical advisory services for the Due Diligence Group. Before joining AWS Truepower Dr. Ziesler held senior-level positions for wind/renewable energy developers and operators: Powergen Renewables, Shell WindEnergy, and Wind Capital Group. His extensive experience includes management of technical due diligence programs for several wind projects valued over several hundred million dollars, management of commercial operations for hundreds of megawatts of wind assets, management of wind resource and energy assessment programs, the creation of due diligence reports used for financing by large developers, and offshore wind energy analysis. Dr. Ziesler is frequently called upon to speak as an industry expert. He was program co-chair of the AWEA Resource Assessment Workshops in Seattle, WA (2011) and Pittsburgh, PA (2012). He also chaired the wind finance session (2013) in Las Vegas, NV. Dr. Ziesler holds a Bachelor's in Physics from Oxford University and a Ph.D. in Chemical Engineering from Aston University.

$i++ ?>

Jackie Hanberg

Director of Environmental and Permitting Service, DNV GL

Flexible and enthusiastic team player with a passion for innovation and sustainability that shows in a record of successful business initiatives. Strong ability to see market needs and business opportunities that leverage a company's core competencies in new and creative ways. An entrepreneur and innate collaborator with experience in all aspects of business processes, both in the U.S. and abroad.

$i++ ?>

Contains 1 Component(s)

Recorded On: 07/16/2020

Part III of this series will cover transmission and integration topics as well as O&M considerations.

This Wind 101 Webinar Series will provide an introduction to the fundamentals and latest insights into utility-scale wind power in the U.S. Anyone wanting to learn the basics of the wind energy industry will benefit from this engaging, interactive webinar series. Topics to be covered include the latest stats and developments with the U.S. wind energy market, technology, financing, resource assessment, siting, transmission and more.

Part III of this series will focus on:

Transmission & Integration Considerations

O&M, Health & Safety, and Asset Management

To access the presentations, please click the "Webinar Slides" tab.

To playback the webinar, please click the "Webinar Recording" tab above.

Dr. Chris Ziesler (Moderator)

Global Director, Energy Services, UL LLC

Dr. Chris Ziesler has worked in the renewable power sector for over twenty years. As Vice President of Consulting Services, he provides strategic direction to AWS Truepower's wind and solar energy consultancy, including services to support energy assessment, development and performance services. Prior to this, he oversaw the company's technical advisory services for the Due Diligence Group. Before joining AWS Truepower Dr. Ziesler held senior-level positions for wind/renewable energy developers and operators: Powergen Renewables, Shell WindEnergy, and Wind Capital Group. His extensive experience includes management of technical due diligence programs for several wind projects valued over several hundred million dollars, management of commercial operations for hundreds of megawatts of wind assets, management of wind resource and energy assessment programs, the creation of due diligence reports used for financing by large developers, and offshore wind energy analysis. Dr. Ziesler is frequently called upon to speak as an industry expert. He was program co-chair of the AWEA Resource Assessment Workshops in Seattle, WA (2011) and Pittsburgh, PA (2012). He also chaired the wind finance session (2013) in Las Vegas, NV. Dr. Ziesler holds a Bachelor's in Physics from Oxford University and a Ph.D. in Chemical Engineering from Aston University.

$i++ ?>

Michael Goggin

Electric Industry Analyst, Grid Strategies LLC

Michael Goggin is the Electric Industry Analyst of Grid Strategies LLC and was previously the Senior Director of Research for the American Wind Energy Association. He has participated in FERC and NERC proceedings for over a decade, and has testified before state PUCs more than a dozen times, mostly for transmission lines to deliver wind energy. He holds a BA with honors from Harvard University.

$i++ ?>

Holly Burnett

Senior Vice President, Natural Power

Holly is responsible for analysis and operations services in her role as Senior Vice President at Natural Power in North America. She has over fifteen years of energy engineering with broad and global renewable energy industry experience. Holly has held responsibility for project development support, construction, and operations phases of renewable energy projects including site management, remote monitoring, inspections, and root cause analysis. Holly has directed over 200 wind energy yield assessments conducted technical due diligence for several GW of operating wind assets. Holly holds a Masters in Mechanical Engineering and a Graduate Certificate in Energy Analysis and Policy from the University of Wisconsin at Madison. She is a registered Professional Engineer in Washington State.

$i++ ?>